May 5, 2020 – Pramod Ponders !!
Namaste and Hello!
Since my last two blogs on destinations for weddings in India - East and North – were posted on our website and social media pages, I got calls from quite a few hotelier friends asking as to why their destination/hotels were not included. It was not difficult to explain to them that I am trying to highlight only those places which are generally not reckoned as such for destination weddings. That too, restricted to places, I know a bit about, from my travel experiences or discussions with friends in those regions.
Today, I am taking the route to South India and I cannot do without telling you, being a vegetarian, how much I love their food and how often I eat Idli, Dosa, Vada, Appam, Bisi Bele Bhaat, Idiappam, Avial, Bhendaka Thalimpu, etc. and so many more dishes!
However, suffice it to say that just like the Southern states have a special place in my heart for their food, for Tourism too and specifically for Weddings, South has some of the most unique and beautiful spots, I know of.
I am highlighting destinations that have not been "so explored or known" for luxury weddings in India and have most or all of the following qualities
Easy access – from 4-8 cities from various zones in India preferably by air or by short distance – 8-16 hours of a train journey
Easy availability of rooms - Availability of sufficient high standard rooms in hotels or resorts – 75-200 rooms in a combination of 1-2 hotels
Surroundings - Surrounded or in the vicinity of nature's bounty or urban man-made wonder
Logistics/Transport of materials - Efficient logistical arrangements from anywhere in India
Standard of Food and Beverages – Medium to very high-quality captive f&b options at the proposed venues
Talking of South, I really need not write about places that the whole world knows - Kochi, Kumarakom, Kovalam, Chennai, Bengaluru, Mysore, Hyderabad, Vishakapatnam, etc. So here goes, my selection of unique destinations in South India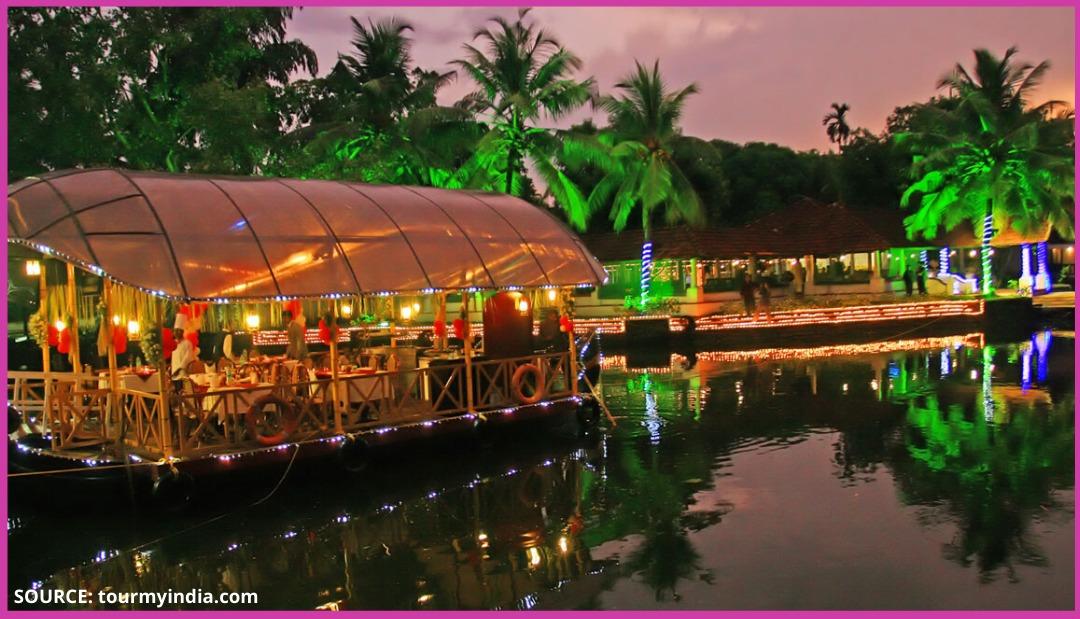 KERALA
I have always been fascinated about "God's own country" and I have had multiple holidays, many events here to talk about. There are some beautiful places though which have still to hog the limelight.
One such destination is Wayanad, very close to the Calicut International Airport and the main city of Kozhikode. Here, at Wayanad, you get beautiful views of the Kabini river, majestic views of the Western Ghats, mountains clouded with mist, lush green forest-clad valleys, coffee plantations, and wildlife too. There is a constant sound of the water springs and from the wilderness of the forests. It looks like an artist's imagination and surely, wedding photographers' delight.
There are plenty of spots where you can set up your Pheras or take your vows. I have found a few beautiful resort hotels like Vythiri Village Resort which has over 20000 square feet of banqueting space in various sizes and for different utility in a wedding, an auditorium for Sangeet, and outdoor spaces for multiple events. It has about 90 super luxurious rooms split into suites, villas, etc. There are other hotels too, should you be hosting a larger group at the destination wedding and I know of two more which are of decent standards - Kuruva and Raindrop – but there are at least 5-7 more of decent to high standard resorts/hotels. Thus, you can host wedding guests from 100-300 at ease. Food is not an issue and these hotels are flexible as they are yet to get a flurry of wedding inquiries like in other destinations in Kerala.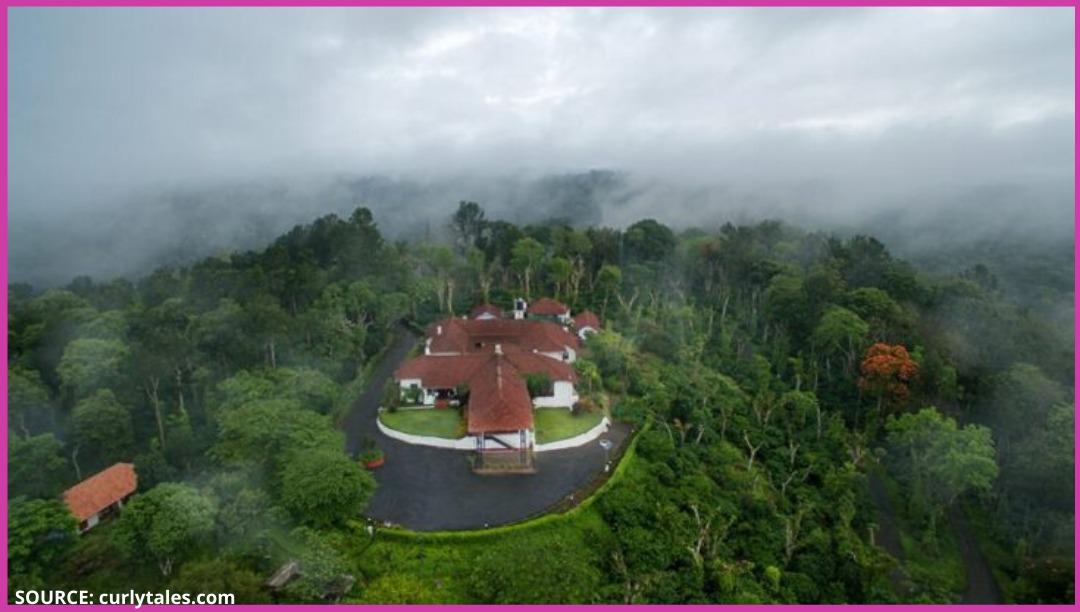 KARNATAKA
You can reach Bengaluru International Airport or Mangalore Airport and drive to Coorg, home to some of the best coffee plantations in India and beautiful spice gardens. Tourists have now started flocking to this beautiful town but not many destination weddings have been hosted here. Its enchanting greenery and the cocooned look are to die for! The properties to consider for hosting your guests and getting married here are Taj, Tamara, and Orange County. All these three hotels serve the best food too. Besides these three, there are a dozen other hotels which are nice and beautiful and can be considered, if your gathering is above 250 guests. However, one has to do only with outdoor venues because the banquet sizes are not adequate. This is not a shortcoming, for who wants to be indoor in this beautiful beautiful place!
TAMIL NADU
Kodaikanal has been a tourist's delight for years but has not grown to anywhere near its potential as a destination for events/weddings being the Princess of Hill Stations, that it is called. I rate it as very high on the possibility to become a great destination for weddings if hotel chains start investing here, the way they have done in Mussoorie and Shimla in the North.
This misty hill station is located over 1800 meters above sea level in Palni hills and is easily accessible from Madurai International Airport. Kodaikanal offers breathtaking views of the bountiful nature that it is surrounded by.

Even in the absence of hotels from popular large chains, two hotels stand out in Kodai, viz. Carlton and Tamara. Both hotels have lovely rooms, outdoor spaces, and great food and beverage services. The hospitality is impeccable. I remember Carlton also had boating facilities, maybe one can use it for bridal entry! Indoor spaces are small but there are multiple options and outdoor space is not a constraint for a wedding guest list of 200-250. There are smaller hotels around for crew, production teams, etc., to be accommodated respectfully. Production teams of the highest quality can be hired from Bengaluru and Madurai too has a few mediocre options.
Remembering Kodaikanal, the musical noise of waterfalls resonates in my ears!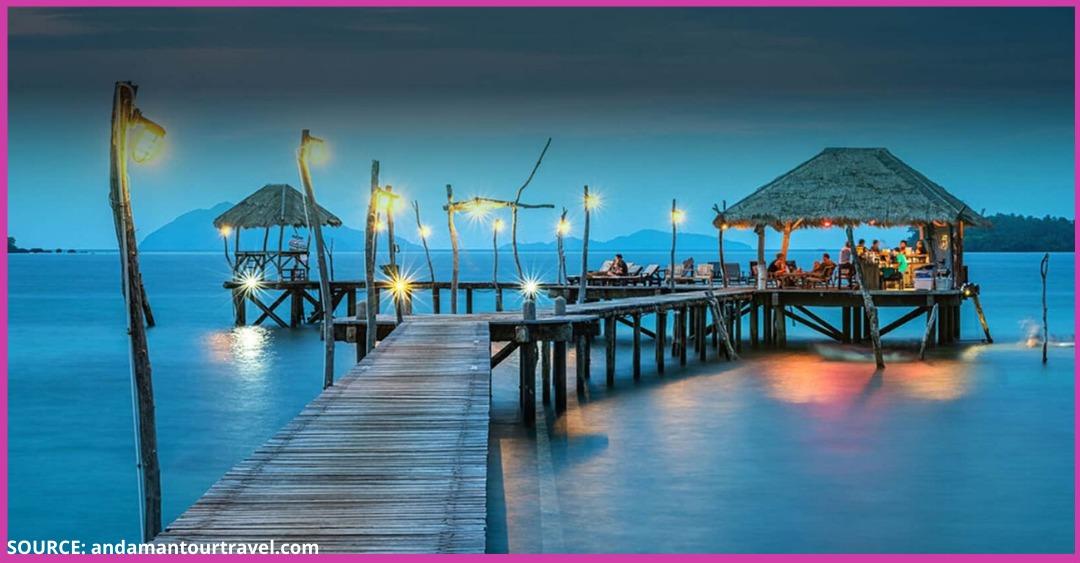 ANDAMAN AND NICOBAR ISLANDS
Some of the world's best beaches are here. It is a gem in India whose beauty is still untouched, unexplored, least marketed! Infrastructure and logistics for events and weddings are developing by the month but it needs to be much spruced up yet. However, if shiploads of stuff can be sent to Mauritius or other places from India to plan and execute weddings, why not to Andaman! For small weddings from 150-250 pax, there are beautiful hotels – Taj Exotica, Fortune, Sinclairs, and many single non-chain beautiful resort hotels. However, a word of caution, while the beauty of the place is non-debatable but the costs are on an extremely higher side but that is more because of the scarcity of resources. It is worth considering for luxury small high-end weddings proposed to be held in India! Port Blair airport has flights from most metropolitan cities from India. So when you think of Beach weddings, do not just think Goa or Kovalam or Mahabalipuram, the prettiest beaches in the world are in Andaman and Nicobar.
Marriageuana and/or its corporate event brand Millennium Event has done multiple events in most of these destinations.

Whether you wish to get married abroad or in India, Marriageuana will offer you a plethora of unique and viable options. You may write to pramod@marriageuana.com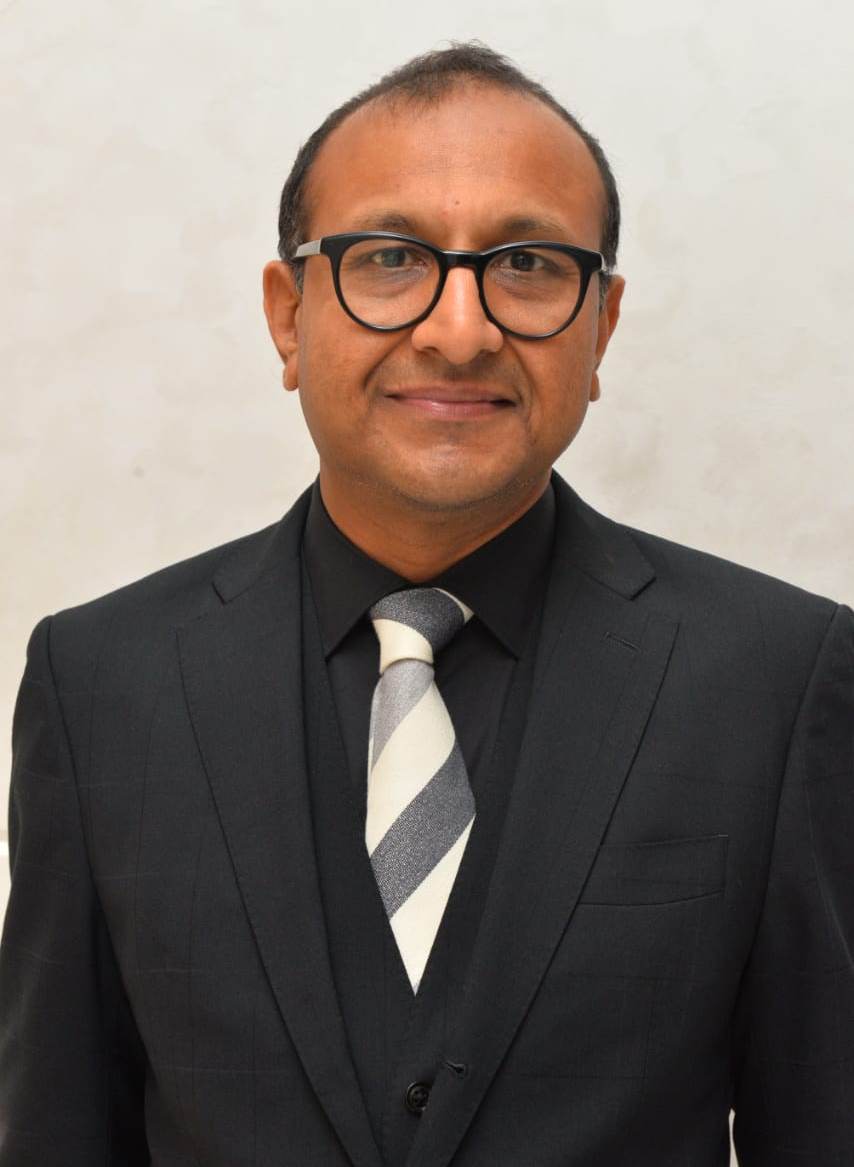 Pramod Lunawat
Founder and Chief Wedding Planner – Marriageuana – intoxicating weddings