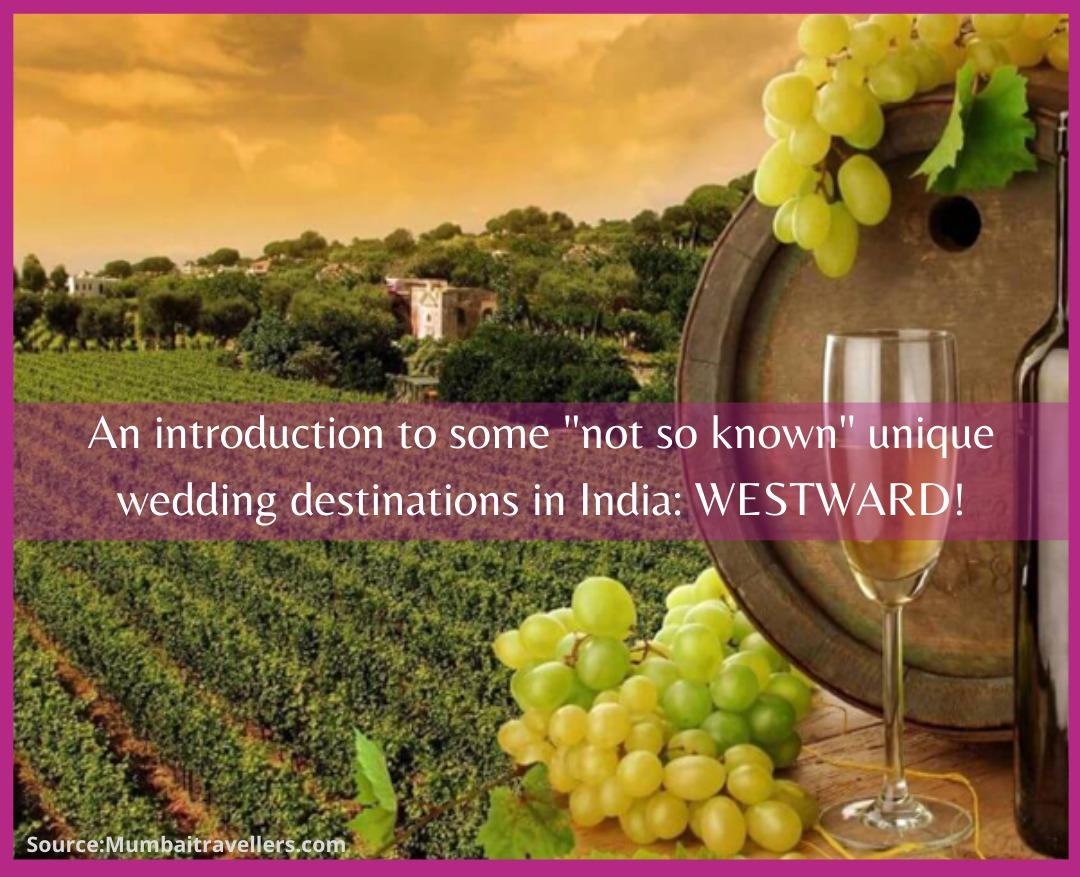 May 21, 2020 – Pramod Ponders !!
Namaste and Hello!
Much is going on in the west of India as I pen this – Maharashtra is the biggest contributor to COVID patient numbers in India and a valiant fightback is on, Gujarat is coming to terms with its under-preparedness, Rajasthan has been the most agile with its response and Goa is turning back from Green to Red! As diverse as the situation now in the west, is also its topography and scenery - golden sand deserts, heritage palaces, world-class beaches, lush green hills, vineyards, waterfalls, all in one zone of India. For Indians and Foreigners, the vivid views of India will never cease to surprise!
Much of the world knows about the popular destinations within Rajasthan and Goa, hence it has been quite a task to discover "not so known" wedding destinations worth highlighting in this mesmerizingly beautiful region of India which also houses the most affluent city in the country – Mumbai.
I am highlighting destinations that have not been "so explored or known" for luxury weddings in India and have most or all of the following qualities
Easy access – from 4-8 cities from various zones in India preferably by air or by short distance – 8-16 hours of a train journey
Easy availability of rooms - Availability of sufficient high standard rooms in hotels or resorts – 75-200 rooms in a combination of 1-2 hotels
Surroundings - Surrounded or in the vicinity of nature's bounty or urban man-made wonder
Logistics/Transport of materials - Efficient logistical arrangements from anywhere in India
Standard of Food and Beverages – Medium to very high-quality captive f&b options at the proposed venues
As in the past, I will avoid already famous wedding destinations. I will not write about Jaipur, Jodhpur, Udaipur, Pushkar, Jaisalmer in Rajasthan, the beaches in Goa or Daman and the city spots in Maharashtra and Gujarat
Rajasthan
Bikaner comes to my mind, as a city that is yet to be explored for luxury destination weddings despite great connectivity from all parts of India by rail, road and air, now that a civilian airport has also been operational for a year or so. The food in Bikaner overtakes that in any other district in Rajasthan for its flavours, look and the warmth with which it is served in this part of Rajasthan. It is said, there is no wedding without desserts and Bikaner is famous across the world for its Indian desserts. And of course, one cannot forget the globally ubiquitous Bhujia that was first made here in 1877. Bikaner is equally famous for its savouries or chaats.
For hotels and venues, my choices in random order, having seen all of these in person, in the past, are The Laxmi Niwas Palace, The Lallgarh Palace, Narendra Bhawan, Maharaja Ganga Mahal hotel with nice rooms, beautiful venues, all for winter weddings. There are a lot of other hotels and resorts in all range of budget to accommodate crew, guests etc. One can look at 250-300 guests to be invited and looked after comfortably during wedding celebrations in Bikaner. These venues are all majestic.
Bikaner will be just the right unique experience for a heritage and palace wedding with a desert experience.

Maharashtra
How often are we now hearing from young couples aspiring to get married in the vineyards in France, Spain or Italy! With travel becoming cumbersome for a while now, one must offer them the vineyards in Nashik as an alternative. Although these vineyards in Nashik have been trying to attract the gaze of wedding planners and couples for a while now, I think this is the time for them to become a more marketable destination and service provider.
Situated next to a beautiful lake, The Sula vineyards do not only have a wide range of luxury and decent accommodation, but it also has a variety of venues including an amphitheatre and acres of lush green lawns. If one chooses to accommodate their guests in the hotels owned by Sula in the vineyards plus another hotel or two in the city, like Hotel Express Inn, Gateway Hotel and others, then the vineyards can easily cater to a guest list of up to 350-400. Historically, couples who choose such a unique setting will generally have a smaller guest list which proves an advantage for this kind of a destination.
Imagine the best of wines being served straight at a vineyard during your special moments! Such a wedding will be more experiential than any city wedding, for sure.
Mumbai airport is the closest to Nashik, about 180 km away. The railway station at Nashik has trains from across India and roads are very accessible.
Gujarat
Wildlife and forests offer a unique experience for couples seeking luxury and revelry immersed in nature. Gir forests in Gujarat are a world-famous national park and sanctuary for lions and other wildlife and in the hotels and resorts nearby, wedding planners will find enough scope for creating a memorable intimate wedding experience. The Hiran river flowing nearby also provides a beautiful view. Junagadh is one of the closest railway station to Gir. Keshod and Rajkot are the closest airports. However, the roads leading to Gir from Ahmedabad are also very good. Gateway Gir Forest Hotel by Taj, The Fern Gir Forest Resort, Saavaj Resort when combined are good to host a wedding of 150-200 guests with a wide array of cuisines on offer and very warm and hospitable hotel staff.
Marriageuana and/or its corporate event brand Millennium Event has done events in some of these destinations.

Whether you wish to get married abroad or in India, Marriageuana will offer you a plethora of unique and viable options. You may write to pramod@marriageuana.com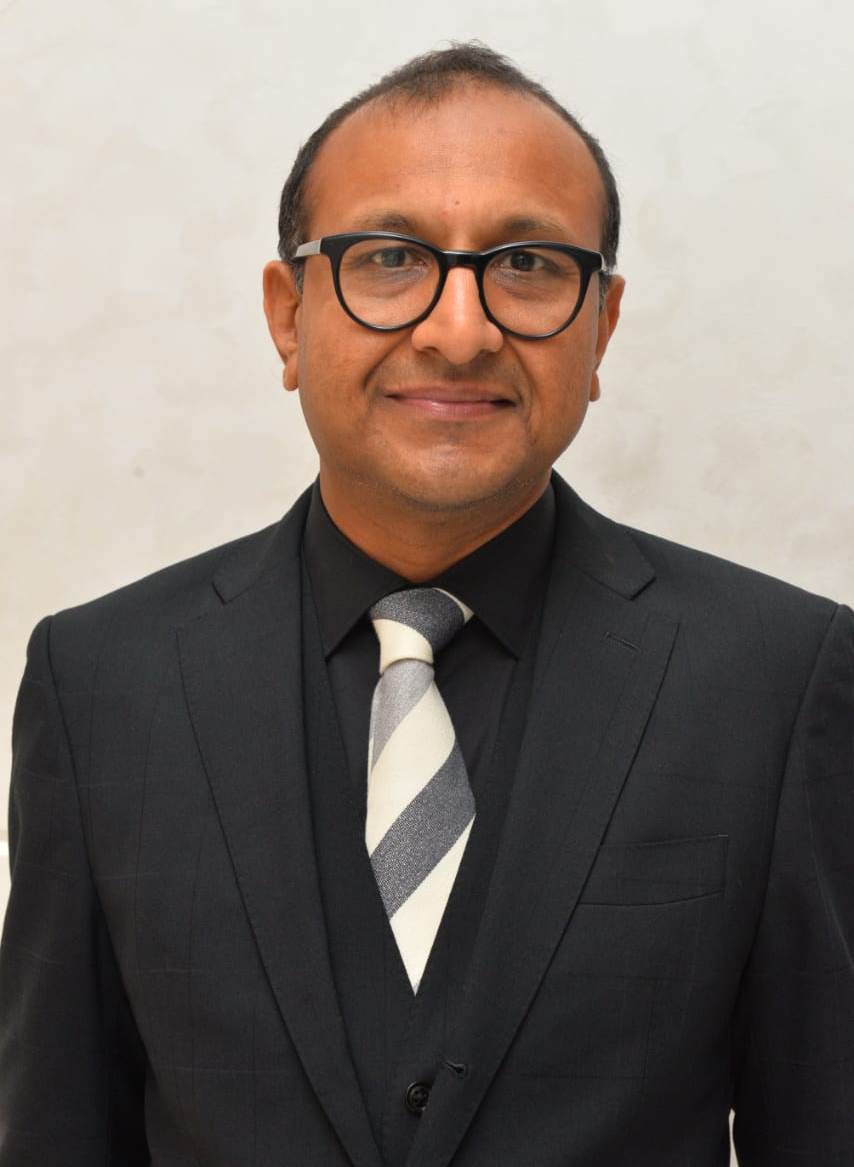 Pramod Lunawat
Founder and Chief Wedding Planner – Marriageuana – intoxicating weddings