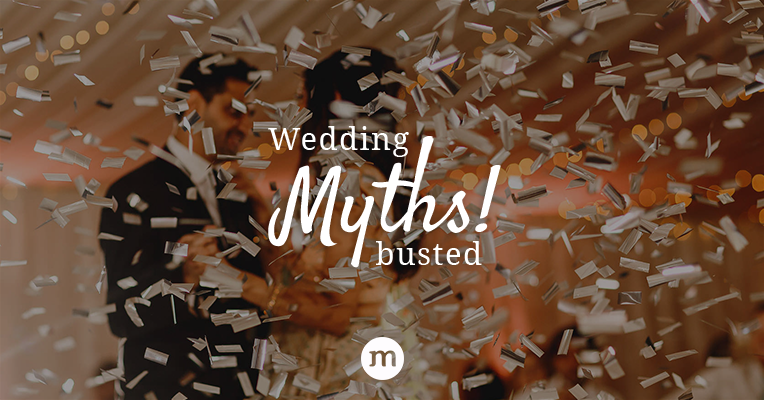 Are you engaged and planning a destination wedding? Are you planning a traditional wedding in your hometown or looking for an adventurous wedding at some location abroad?
If you are one of those planning a destination wedding but are in doubt because of some myths about how much destination weddings cost, don't let that stop you from turning your dream wedding into a reality. The destination wedding planning tips and myths busted here will help you execute your dreams in a paradise without a glitch.
Destination Weddings are Expensive!
This is the first thing that comes to one's mind when thinking about destination weddings. Destination weddings can be as big and expensive or as sweet and small as you want them to be. Keeping a limited guest list can help you save money on a destination weddings cost.
Destination Weddings are planned at international locations!
Planning a destination wedding does not mean that you find a location abroad but, a location that provides perfect isolation to both the families to attend wedding ceremonies while enjoying a scenic view. You can choose the location depending on your budget and preferences. So you go as far as you want or just a few hours' drive away for a budgeted quick change. Choosing a location not too far will help reduce the hassle of flight expenses, language barriers and currency exchanges.
Destination wedding planners are expensive!
Investing in a wedding planner is not unnecessary as you save time, money, effort and stress. A wedding planner keeps everything organised- keeping a close eye on the destination weddings cost and other budgets by negotiating deals and handling the international vendors. As someone who has planned many destination weddings, one of the things clients are really happy about is how we're able to deliver what they want within the budget they have set.
Destination Weddings are on Beaches!
The concept of a destination wedding is misinterpreted with this myth that we have heard from many of our clients and through queries that we receive- a destination wedding has to be on a beach. The whole point of a destination wedding is choosing any location that you think fits your dream wedding location and of course your budget. It can be anything such as a ballroom, winery, mountains, riverside, forest, gardens, villas, castles or even Disneyland.
Guest's transportation is difficult if the venue is abroad!
When travelling abroad, you are not a local, not aware of the fares, routes, and it's your wedding so it is definitely a task to manage hospitality for your guests. But, if you hire a wedding planner, the stress is reduced to zero.
The wedding planner manages airport and hotel hospitality with innovative welcoming gestures to make the journey of your guests warming and entertaining one.
DIYs are cheap!
These days, Pinterest has inspired a lot of brides and grooms with easy DIY wedding ideas. But, executing them isn't that easy! When you work with a tight budget, it might sound exciting to DIY a lot of your decor and gifts but it's definitely not a brilliant idea. This is because while planning a destination wedding, you might have no or limited knowledge about the vendors and local resources available and may end up spending more than what you budgeted for.
If you liked this article and you're planning a destination wedding, check out our destination wedding planning guide on budget with printables!