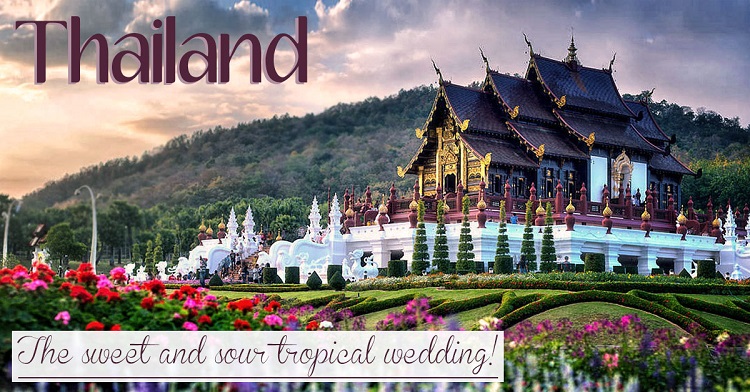 Known for its tropical beaches, opulent royal palaces, emerald green waters in proximity to lush greenery and world famous Thai Cuisine, Thailand is home to beautiful beaches like Krabi and Phuket. These beaches are ideal for romantic couples wanting to have a perfect tropical wedding with calm azure waters and swaying coconut palm trees. Thailand is home to some of the beautiful islands of the World, Phuket and Krabi being at the top.
Phuket Island is situated at the base of Andaman Sea and is known as 'The Pearl of the Andaman'. Surrounded by a heavenly array of beaches and sparkling warm waters, Phuket is loved for its beach weddings. Destination wedding in Thailand costs less than having a wedding in home country. From a private villa to a luxury resort, beachside to poolside, Phuket gives you a plenty of options to choose your venue from.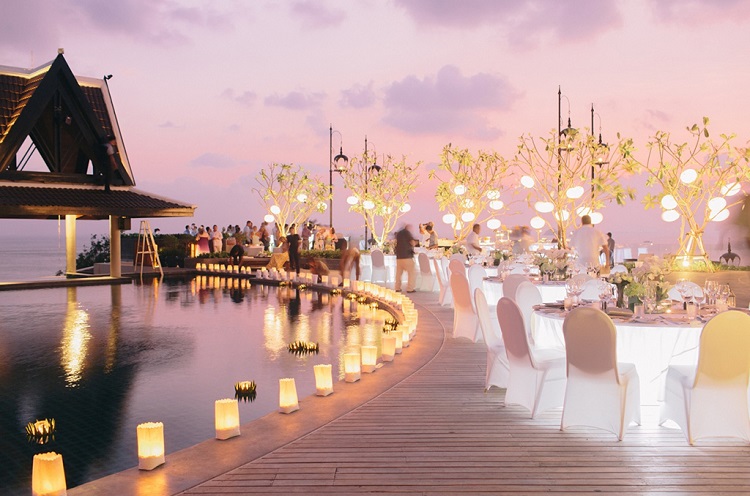 Weddings at Olympic Lagoon Resort
Krabi on the other hand is a magical place with dramatic limestone cliffs extending out of emerald waters. These scenes makes the island a perfect destination for weddings and honeymoon.
Phuket and Krabi along with being beautiful wedding destinations are also well known for their water sports. A person is never less of options to have unlimited fun in Thailand.
Sparkling waters, vivid underwater coral, powdery white sandy beaches combined with fantastic Thai cuisine makes Thailand a perfect destination for both budget weddings and luxurious weddings.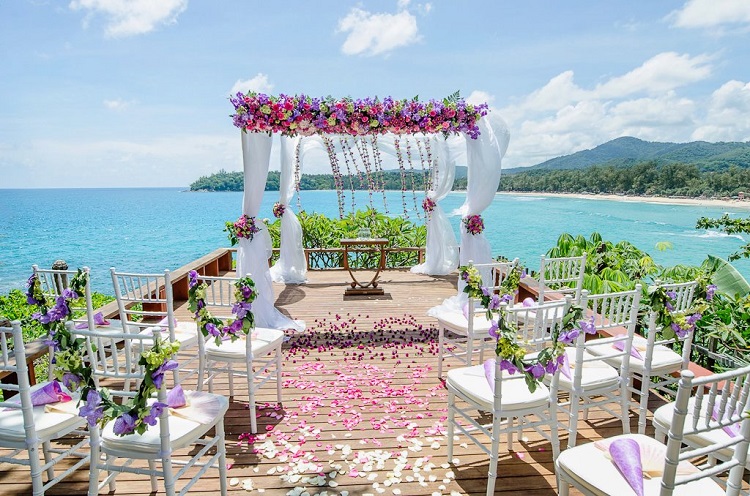 Weddings in Phuket
Marriageuana endeavors to make your big day memorable by arranging ceremonies on gorgeous beach resorts of the Andaman coast to the perfect sunset beaches on the Phuket Island. For queries related to wedding in Thailand packages costs, contact us at pramod@marriageuana.com, help@marriageuana.com or drop a call at 9830049050, 919874166711.