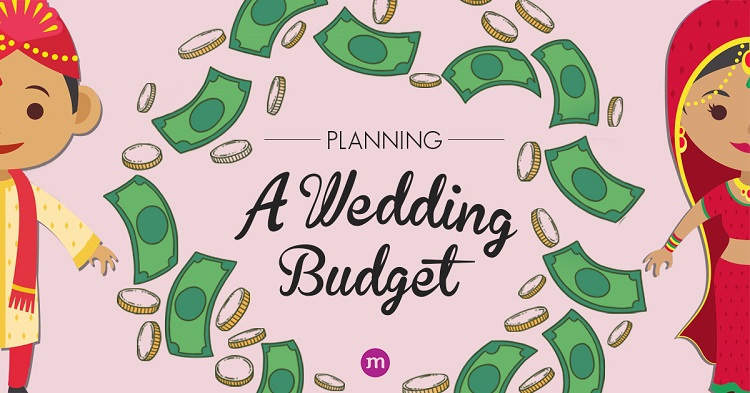 Planning a wedding successfully is the Holy Grail of organizing, you have to juggle so many aspects that no wonder a huge team is required to implement it. Nothing however can be more disappointing or frustrating than planning your dream wedding and realizing that you have completely overshot your planned budget.
Thus we bring you handy tips about planning your budget along with a printable to help you stay organized beforehand to avoid any mismanagement!
Prioritize: Each bride envisions her wedding according to her personal taste. So make sure you know what's more important to you. Do you want to spend money on an ace photographer or do you want to have a lavish spread for your guests. Make sure you know what's important to you so you can allocate funds accordingly.


Track Your Spending: Excel spreadsheets are your best friend. Make 3 columns labeled as estimated, modified and actual. Amounts under Estimated will be driven by research of costs in your area, proposals from the vendors you choose will go in Modified, and the final amount you pay them will go in Actual.


Plan for Surprises: Add a line item called Extras in your planned budget and excel sheets that equal 15 percent of your total budget to cushion for things you'll likely forget or won't anticipate in advance.


Prepare a Strict Guest List: You may have to fight with a few relatives on this one but Indian weddings tend to get out of control when it comes to the guest list. Be sure of how many guest you are inviting so you can give your vendors an accurate number and not have your budget shoot up on the last day on account of extra guests!


Find Offbeat Venues: This one requires research and a lot of scouting. Venue will eat up a lot of your budget so it's important to lock it down early. Finding venues such as a barn or old farmhouses can add charm and also make your wedding unique!
Use this Wedding Planning Printable to manage your wedding budget!
Click Here to Download a PDF
Once you've locked your budget, it's time to contact a wedding planner!
Drop your Query Here or Call us at +91-9830049050