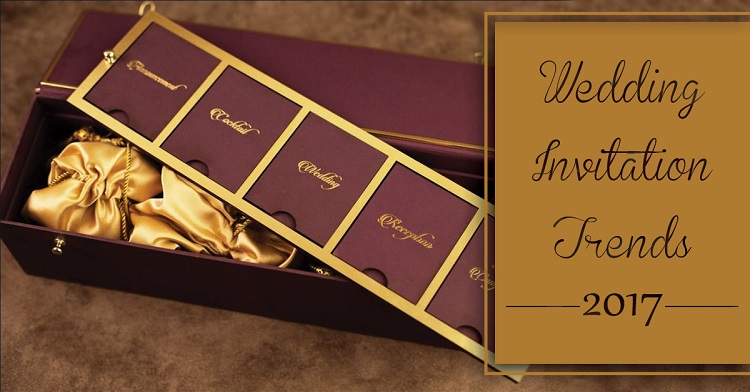 Designing a Wedding invitation card is one of the most important task in your wedding planning, do you know why? Because Invitation is the first impression of the wedding that your guests will have. It has to be designed in a totally unique and exclusive way to set the tone for your wedding.
Some cards hold the essence of traditions while some are fusion of modernity and ethnicity. You have to pick what best describes you and your partner.
Let's take a look at the wedding invitation trends of 2017:
Funky Pop-up Wedding Cards
The perfect way to add that "Surprise" element to your wedding invitation is making the invite in a colorful pop card with the Bride and Groom's pictures on it. Pop up cards brings a smile on everybody's faces and is great idea to have it as your wedding invitation card.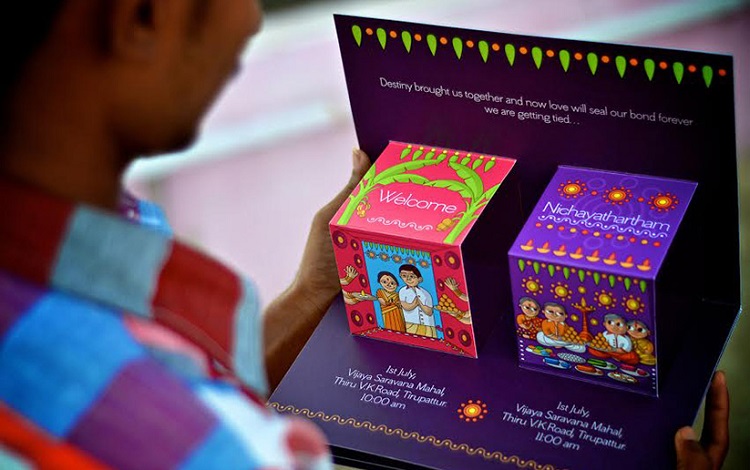 Quirky Shaped Wedding Cards
This season's wedding invites have totally blocked the age old boring rectangular and square shapes. Everyone wants a unique wedding invite and a circular or any other fun shaped card makes it really interesting. Below are some quirky shaped wedding cards for your inspiration!
Water Colored Wedding Cards
These wedding invites are really attention grabbing as they are water colored in hues customized according to the couple's choice which gives the feel of delicacy and romance. One can easily give a touch of floral, greenery and illustrations to these cards. It is an elegant and unique way to fashion the wedding invite!
Scratch the Date off Wedding Cards
Scratch invites are a fun way of making the guests remember your Wedding Date. It's a very innovative concept that gives an extra edge to the invite by maintaining the curiosity of the guest.
Laser Cut Wedding Cards
Laser cutting can produce intricate and detailed designs to give a magnificent look to the wedding invitations that a standard printing can never produce. Whatever theme you go for, laser cut invitations are best to make it stand out!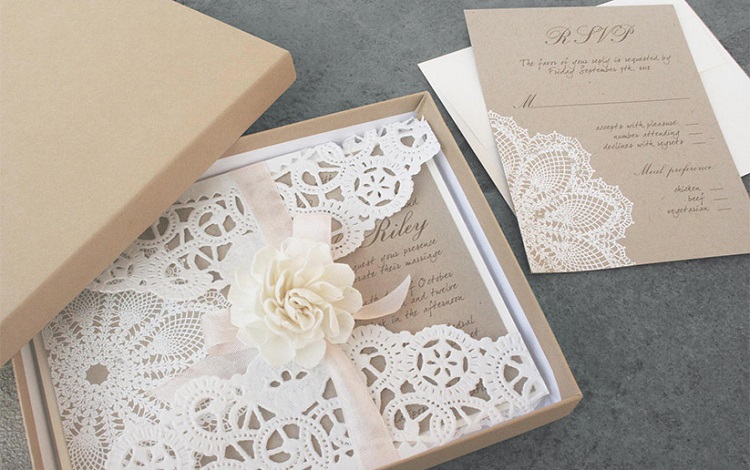 Foil Printing Wedding Cards
Foil printing adds a glamorous touch to the wedding invitations. The names, date and other details can be done in luxurious gold or classic silver foil. It's perfect for the couples who want modern yet a classy wedding invite.
Lacy Wedding Invitations
This vintage style invitation has come back with a bang! Brides looking for luxury wedding invitations online and wanting to give a feminine touch to their wedding invitations, choose this style as it gives a vintage and delicate feel. Whether it's a big or small affair, the theme of your wedding is relayed to your guests through your wedding card!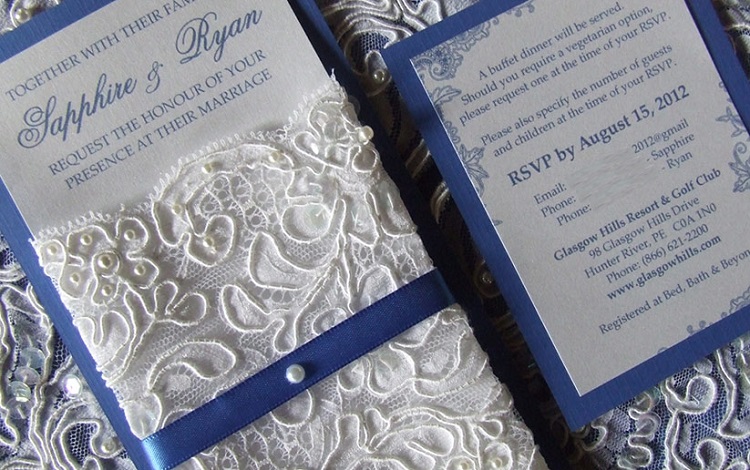 For ideas on destination wedding welcome letters and invitations, Contact Us!