Greece
Destination Wedding in Greece
The Greek islands are magical wedding locations in the Aegean and Ionian sea, each one with a unique beauty of its own. Romantic whitewashed venues surrounded by picturesque vineyards and gorgeous sandy beaches are the most treasured memories you will take back from your wedding in Greece, says Marriageuana.
Taking final nuptials here might be a crazy task to do, only if you do not have experts by your side. Chuck all your apprehensions and thoughts about the location, food etc. as Marriageuana is acknowledged as the best friend for your D day.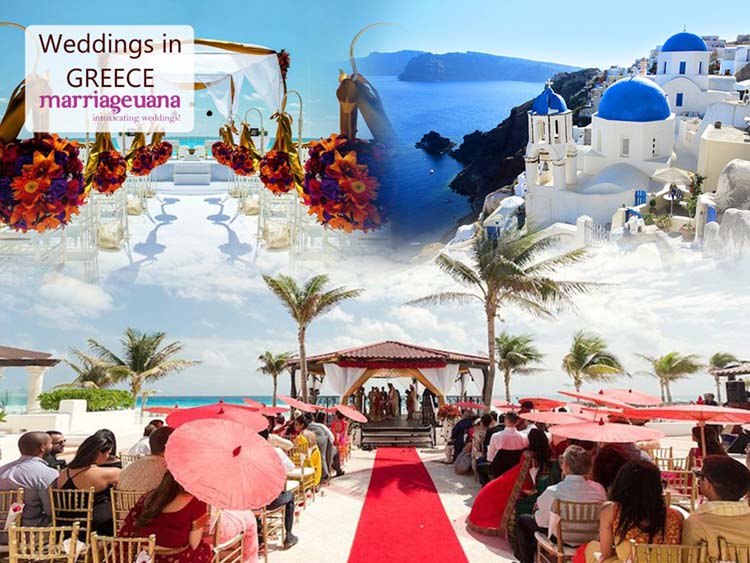 FAQs:

1. What are the most popular wedding venues in Greece?
Finding the ideal spot for your wedding might be mystifying as Greece will shower you many and many. Here are some for you to consider -
Multiple venues at Santorini, Cavo Ventus, Rocabella, King George by Marriott, Casa Plaza, Agreco Farm, Hotel Grande Bretagne, Argithea Winery Estate, Amaltheia, Deda Estate and there is no end to it.
2. What's the best time to get married in Greece?
The time period lies between March-November which has the perfect weather to make your wedding a memorable one for your guests also.