Dubai is a very romantic and lively wedding destination. It is known for its luxurious services from fancy cars and heavenly spas to royal hotels. From plush wedding banquet halls to beaches, Dubai caters to your wedding venue demands perfectly. It's influenced by many cultures and this makes the availability of all types of cuisines in their authentic form that makes it much more interesting.

Anantara Palm Dubai Resort, Jumeirah Beach Resort, The Burj Al Arab, Atlantis are the best venues in Dubai to have a royal and luxurious wedding. Marriageuana arranges your fairytale wedding ceremonies with a grand touch of its own.

Take a look at the top venues to get your wedding day arranged at:

Jumeirah Beach's pristine coastline is perfect for the calm beach side wedding. The resort is sea facing and its beautiful gardens, terraces and spectacular beachfront makes it a picturesque venue for the beach wedding.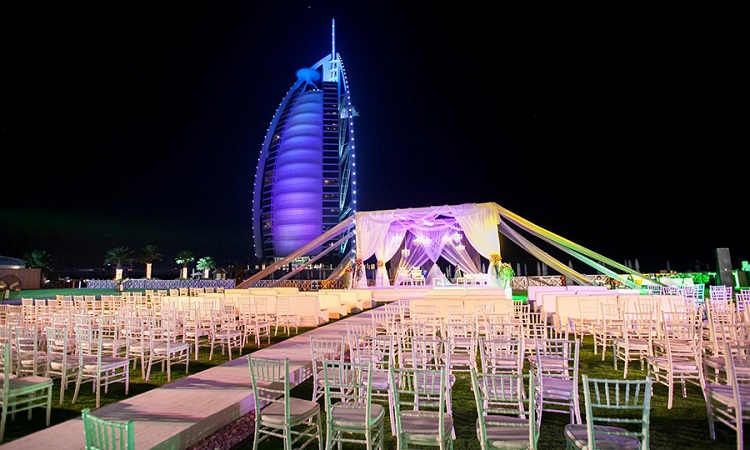 Weddings at Jumeirah Beach
Anantara Palm Dubai Resort is a big toast to romantic weddings. The resort is surrounded by the Arabian waters of Palm Jumeirah making it a lovely venue for a beach wedding under clear azure skies.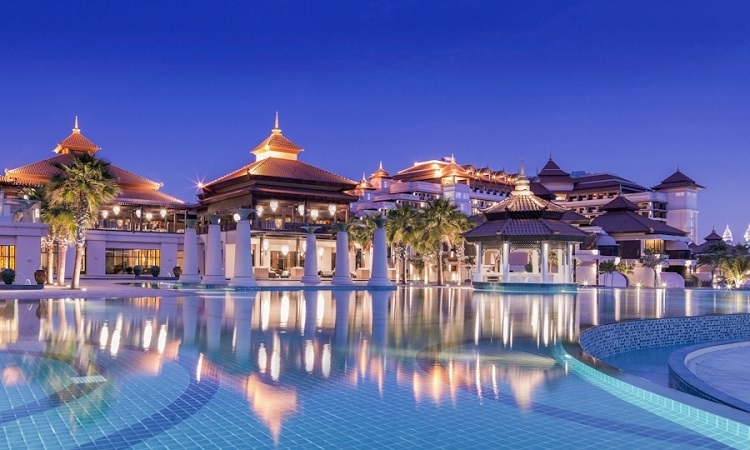 Weddings at Anantara Palm Resort
Burj Al Arab is an ideal destination to add an element of uniqueness to the wedding. Its the world's fourth tallest hotel and stands on an artificial island. The hotel has made its terrace available for weddings since last year giving you a chance to tie the knot in the sky.

Weddings at Burj Al Arab
From enchanting ceremonies to extravagant banquets and intimate parties with unforgettable culinary experiences, Dubai is the perfect cosmopolitan destination. Whether you are planning a large gathering with the entire family and tons of friends or an intimate ceremony, Dubai offers a spectacular location for your wedding.

Marriageuana makes sure that you and your guests experience the opulence and grandeurs of the hotels there. For queries on destination weddings prices, contact us at help@marriageuana.com, pramod@marriageuana.com or call us at 9830049050, 919874166711
Checkout destination weddings reviews by our clients, here!