Turquoise and crystalline waters, plentiful beaches to let you walk from one to another, and the sun shining throughout the year – that's Thailand for you. It's a land of culture, modern civilization, and history. So, when it comes to weddings, this place offers the best of every world.
With its unusual venues, an overwhelming amount of happenings, and luxurious accommodations, this place can successfully bring all your near and dear ones together for an exuberant Thailand destination wedding.
Not just Thailand is one of the best places to organize a wedding, but it's entirely developed in terms of the hospitality and tourism industry. Be it Phuket or Bangkok, almost every other city in Thailand comes with its own fantastic thrill.
Moreover, the scenic beauty is so hypnotic and magnetic that you'll be easily lured by its magnanimity. To help you make a better decision, here are some of the compelling reasons that would let you choose Thailand for your wedding.
1. Inexpensive Traveling:
Being a foreign destination, you might consider Thailand to be an expensive trip. However, the trip might come just under your budget. There are several airlines that may even give you a significant discount if you're purchasing tickets in bulk or are traveling off-season.
If you're looking for competitive but affordable rates, there are several options for you, like Thai Airways, Air India, Bangkok Airways, and Air Asia. Amidst everything else, Visa-on-arrival is another significant reason that will bring a smile on your face.
This way, you'll be saved from a lot of troubles, and you will also ensure that your guests attend the special day of your life with ease.
2. Entertainment for Guests: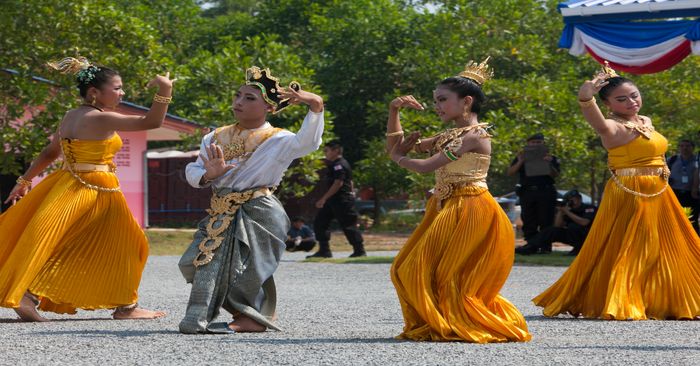 Thailand is a vibrant destination. Irrespective of your preference, you will definitely find something or the other to enjoy and relax. Further, to let your guests create fondest memories, Thailand makes sure that you have enough on your list.
Whenever there is some free time, your guests can visit grand palaces, go for Thai massages, relish the experience of the floating market, spend an evening in Nana Plaza, climb the unique Sathorn tower, take a trip to Koh Phi Phi, and do so much more.
For the adventure loving people, there are even such facilities to try out adrenaline rushing activities, such as scuba diving, snorkeling, and more. And, for those who just wish to give rest to their bodies, simple actions like retail therapy and shopping would be the best options.
3. Delicious Local Food:
Undoubtedly, food is one of the essential elements of any Indian wedding. People also live with the belief that everything else can be easily forgotten about the marriage but not the food. Each year, Thailand arranges a large number of Indian weddings. Hence, you can easily organize the food of your choice.
However, if you wish to indulge in the culture of Thailand and provide a unique nourishing taste to them, you can go for the local food items. The list includes a lot, such as a variety of soups, an array of salad options, local curry, Thai style fried noodles, and much more.
On top of that, the delicious seafood of Thailand is something your guests will never forget tasting. So, even if you wish to add something unique and extra on the platter of your wedding menu, try Thai options.
4. Traditional Ceremonies:
If you have always dreamt of organizing a unique wedding compared to your cousins and friends, you will find a massive rescue in the traditional ceremonies of Thailand. Of course, it doesn't mean you should ditch your roots and get colored with the customs of Thailand.
You can even choose to have a double-wedding, just like celebrities and actors. After all, if you are so much interested in the local customs, why not fulfill all your wishes? You are not going to get married again, right?
You can integrate certain rituals in your wedding. For instance, just like western weddings, Thai customs also include reciting prayers and lighting candles. Unlike traditional Indian weddings, Thai ones are solemnized by monks. Keep shuffling with your and their rituals, and you will somehow organize a peculiar wedding.
5. Mesmerizing Beaches to Organize Weddings:
One fact that not many people are aware of is that Thailand is a tropical destination. Throughout the year, the temperature is generally in the 80's; hence, for a couple who like swimming and ocean, this is the perfect destination to get married at,
Thanks to the weather, a bright beach wedding is going to send thrills down everyone's spines. And then, a beach wedding in Thailand is also quite common among people, owing to the kind of experience it provides.
Koh Samui is one of the famous islands in Thailand that lets you enjoy pristine beaches and snorkelling for guests. Another striking beachfront is Koh Lipe. It offers exhilarating and gorgeous beaches that you will never want to get out of the place. And then, there are several bungalows situated along the shoreline; therefore, you can arrange for rest as well.
6. Easy Legalities for Wedding: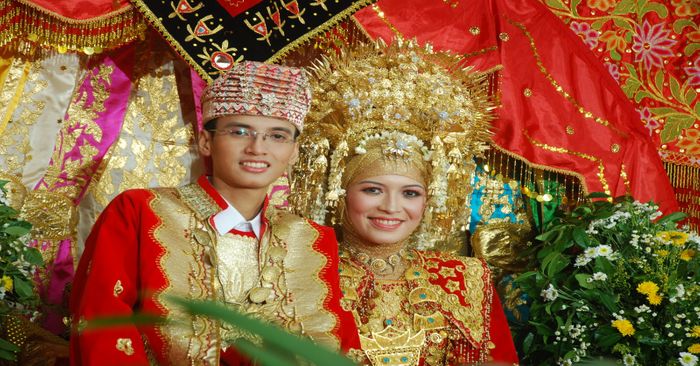 Unlike several other countries, Thailand doesn't pose many restrictions and limitations when it comes to organizing a wedding there. But, you are not entirely spared as well. To get married here, you would need certain documents.
Along with the passports, you will also need a declaration that would clearly state that none of the bride and groom is already married. And, to make it authentic, you will have to get the statement translated into the Thai language.
Once you are done with all of these formalities, make sure you have checked with the embassy to ensure that you have met all the necessities. Overall, the process is quite simple and doesn't create any significant obstacles.
7. No Lack of Venues: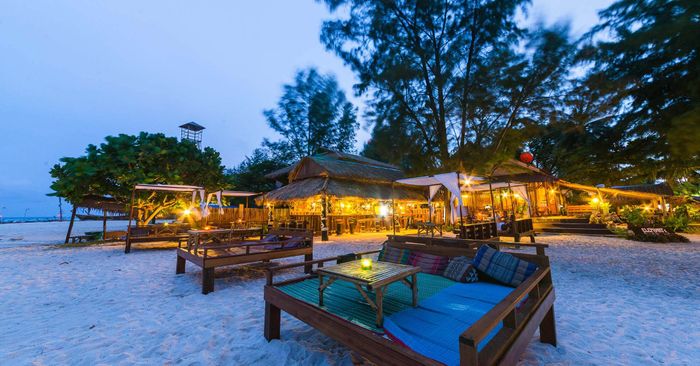 Thailand is one such destination that comprises an extensive list of venues to suit diverse requirements. If you and your beloved love bustling nightlife and luxury accommodations, Phuket is the place for you. In this island, Patong is a city that is amazingly precise for those who love dancing. Not just that, but Phuket is also the abode to several resorts with an overwhelming number of amenities.
Another considerable city in Thailand is Bangkok. This one is for those who love to socialize and explore. Being the capital of Thailand, Bangkok has the Grand Palace, floating markets, Wat Arun, and several adventures to try. Moreover, Chiang Mia is a spectacular location to organize a wedding. This place includes hundreds of Buddhist temples and is rich in cultural history.
Lastly, if you are in search of venues that should be more private, Koh Samui is one of the precise locations for the wedding. It has plenty of beaches, a lot of sunshine, and an abundance of extravagant spas. Here, you can also find beachside bungalows and villas on rent.
What would be the best time?
Although it is humid and hot always in Thailand, however, December to May is the official season when the dryness and hotness are at their peaks. In April, it's sweltering to stay in Thailand. If you wish to enjoy the rainy season, then you can organize your wedding anywhere between June to November.
But, it won't be a complete rainy season. It won't rain every single day. And, even if it does, it will be for an hour or so. Thus, if you are booking between June to November, you might get better rates. Also, the east coast of Thailand is drier in comparison with the west coast, except in November when the month experiences rain.
If you wish to get married in Koh Samui or anywhere around the island, it would be recommended not to do so in November.
We hope these reasons have given you enough inspiration to get married in Thailand. If you need any help in organizing the D-day, get in touch with us today.