We're sure you all must have seen your parents wedding videos and laughed at weirdly angled pictures and funny music playing in the background. And let's be honest, in that moment you promised yourself you'll never go through that in your own wedding videos!
Choosing a wedding photographer is more important than choosing any other wedding vendor because after all it's the pictures that will become memories and you don't want to regret looking absurd in them.
That calls for careful research on a photographers skills, style and personal character. These elements are vital when choosing your wedding photographer. Here's a wedding photography checklist with reliable guidelines to locate the perfect photographer/shutterbug to document your big day!
Pre Wedding or a Post Wedding Shoot?
Both pre-wedding and post-wedding shoots are trending these days. But, it all depends on your preferences whether you have ample of time for pre-wedding or you want a relaxed post-wedding shoot.
Choose your Style
The initial step is to look at wedding photography styles and choose what you want for your wedding!
Candid



Picture credits: whatknot.in


You will hardly see anyone looking at the camera. These types of photographers will capture moments the way they happened and portray them like a documentary story.
Traditional



Picture credits: WedMeGood


Traditional spots with a dramatic setting and formal poses; if you like old albums and admire your parent's wedding album then look out for photographers with a traditional wedding photography style.
Artistic

Picture credits: Making the Moment
Tilted angles and creative shots give an artistic edge to your wedding pictures that reflect reality. But, remember that not all photographers who take a bold approach shoot portraits, so if it's important to have posed family shots, look for those who do both!
Time to Browse


Initial step to start your research is by reading reviews and checking out local listings. You may even read blogs that will help you with top photographers, their style, and a glimpse of their work.
Setup a Meeting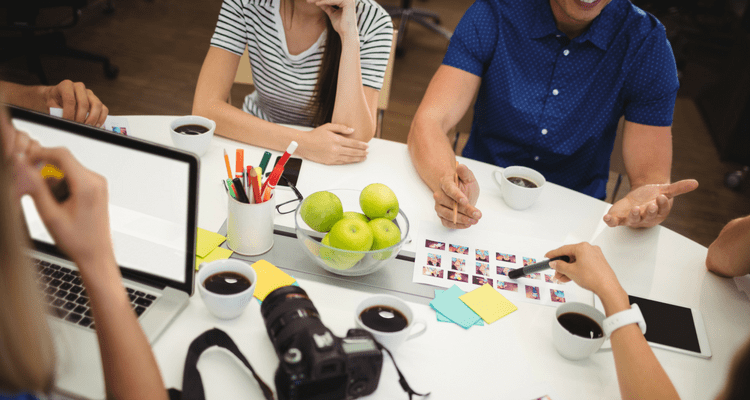 Never finalize a photographer on call! You must meet him personally and see if you will be comfortable interacting with him. Before the meeting make sure you are all set with your venue, style and everything else related to your wedding day! Consider a professional photographer who not only has social graces but also puts you at ease. The more comfortable you are with the photographer, the better the pictures will be. Also, do ask him to show you a few wedding albums so you can get reference ideas for your pictures.
Know about your Photography Team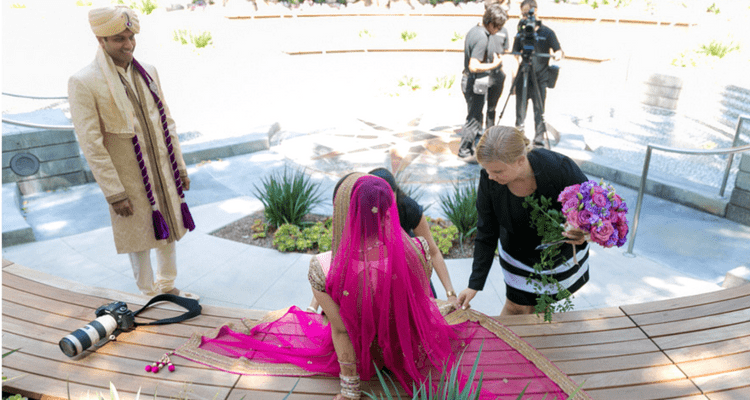 Picture credits: blog.randeryimagery.com
Usually Photographers have a huge team and associates, therefore, make sure you ask him if he himself will shoot your wedding or if his associates will.
Compare Prices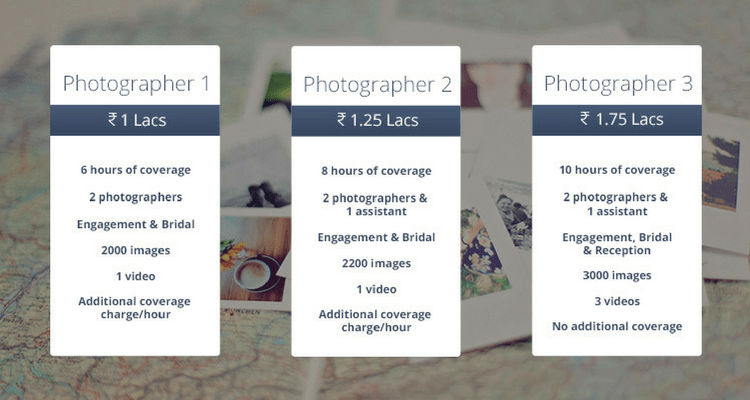 Once you have narrowed down your list to two or three potential photographers, compare the wedding photography prices that they all have offered in their respective wedding photography packages. This is a wise decision; when you're looking at the pricing, make sure you check what is included in that package.
Ask About Your Rights


If you have issues with your wedding pictures being shared on the photographers website or social media pages, let him know in advance so you don't face a problem in the future. If a photographer has a policy that you can only share watermarked pictures, you must know that beforehand too!
Confirm Deliverables


Every photographer has different wedding photography packages with pricing that varies. Digital photos, prints, albums and videos; all these deliverables gradually increase in value with respect to the package you choose. But make sure you confirm the quantity with your photographer.
Wedding Photography is an important aspect of your wedding, so make sure your time and money is invested wisely. Also, if you're looking for wholesome wedding planning packages, feel free to get in touch with us!